Chris Sinclair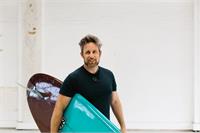 Chris Sinclair instructs the following:
Intervals, Steady state and hills all in one for good all round fitness on your bike.




The ultimate class for those who love to settle in for the ride and find rhythm

Strength Endurance - building strength using lower cadence (hill climbing)




Power and Speed - classic HIIT session, lots of big efforts combined with recovery time. High energy at its best.